Ciera Cory shines on and off the court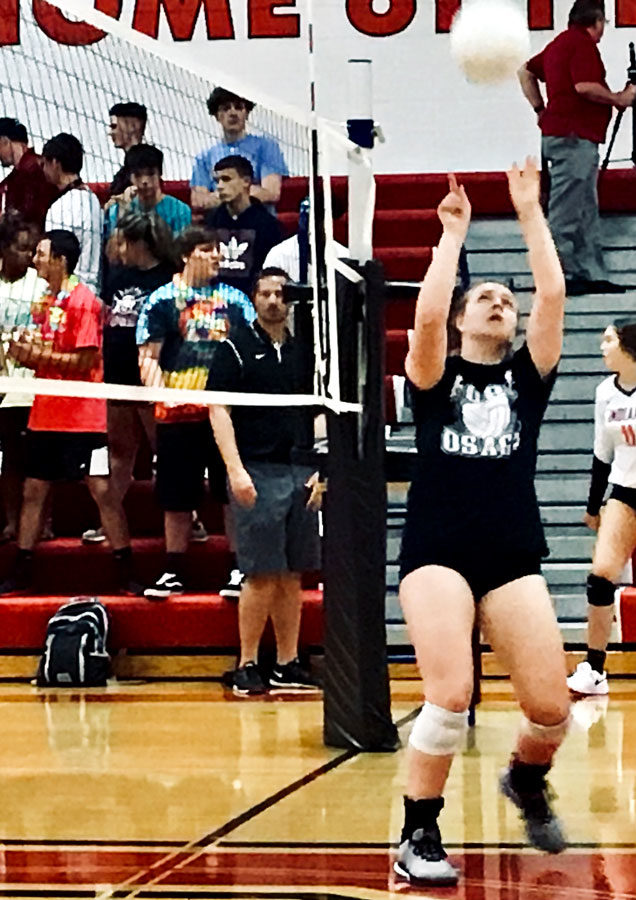 Sweat beaded upon her brow as Fort Osage's Star Volleyball Player Senior Ciera Cory inhaled deeply, preparing to begin. Anticipation tingled in each limb, pressure and tension steadily building as the seconds counted down. She wouldn't lose concentration, refusing to allow the rowdy crowd or shuffling of the surrounding players to divert her attention. The movements she enacted were as natural as breathing. Cory proceeded to land a smooth blow in response to the approaching volleyball, watching as it successfully rebounded to her teammate, who spiked it into the rival's territory. Cheers filled the gymnasium, roaring throughout the area as her team rejoiced, grouping together in a tangle of high fives and shouting. 
Cory has been playing volleyball for the last seven years of her life, following her mother's example, who played the sport during her own highschool years. For the last four years, she has filled a position within the Varsity team as the team's Setter, also referred to as the "quarterback" or "the glue." On the court, it is her job to be an enthusiastic personality and act as a building block for all running plays. Cory is in charge of telling her teammates where they should be and what play they should run. 
"She's a really good leader," varsity teammate Aly Young said. "She keeps us on our toes." 
Not only does Young take note of Cory's excellent standard of leadership, but other players do as well. Including Cory's teammate Keily Farmer, who knows Cory to  always energetic and insanely dedicated. 
"(Ciera) doesn't give up," Farmer strongly stated. "She will always sacrifice her body for the ball."
On Oct. 3, Cory broke the 1,000 assists for a career in the match against Oak Park, a milestone many players never accomplish. Although, this standard of playing does not come without injuries. In her Freshman year, Cory suffered from a concussion.
"I'm not graceful," Cory explained. "Everything hits me in the face." 
 In her Sophomore year, Cory dealt with a minor shoulder tear caused by overuse, to which she refused surgery. During that time, Cory was faced with a choice. She denied surgery, even with the looming threat of her career possibly reaching its end. In her Junior year, Cory had a dislocated knee due to poor landing. The team struggled as a family along with her. To say the least, Cory was upset due to her injuries over the years, having to push aside the burning desire to play each time she healed.   
"Volleyball is the one thing I identify with most," Cory said. "I don't sit out. I'd rather play through the pain."
When it comes to self care during a season, Cory removes all soda and sugar from her diet, preferring to drink lots of water instead. She participates in weights, as well as working out on her own time in order to keep in shape as she is involved with volleyball year round. 
Cory's family is very supportive of her ambitions. They attend every game and every tournament as well.  In fact, her mother pushed Cory to continue playing Volleyball in college. Over the summer, Cory toured her selected college campus and even met her future coach. Cory plans to attend Ottawa University with a well earned scholarship after graduation, seeking to further her volleyball career with the goal of one day being an Athletic Trainer. 
"Having a solid path to my future is exciting," Cory commented. 
This career path was sparked during her Human Body Systems class with Ms. Daubendiek, finding that she was very passionate about the medical field and learning about the parts of the body along with how each function. Cory also found that her personal injuries helped to motivate her in wanting to help others, and knows that her athletic background will help her easily connect with her patients. 
Cory is known for being able to easily connect with others. She is close with many of the girls on her team, one of which is sophomore Lola Hughes, who met Cory in the summer of her eighth grade year. Hughes couldn't stop smiling as she explained her favorite memory with CiCi, recounting the night that they tye dyed t-shirts together. 
"We've always been close but it was something we did outside of volleyball and I feel we really bonded," Hughes shared. 
Cory is now a senior and soon to be leaving. Yet the goodbyes are not completely sad, but bittersweet. Change is inevitable; it's part of life. That's why there is an importance in enjoying the moments that matter, and continuing with a renewed excitement. After all, that is what Ciera Cory plans to do, as she ventures on with the path her motivations have created. 
 "I'm going to miss my volleyball babies," Cory concluded, taking a deep breath to reveal a nostalgic smile. 
About the Contributor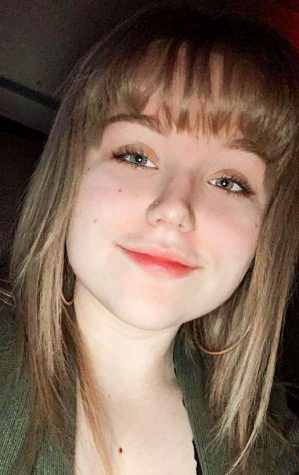 Dana Beattie, Reporter
Dana Lee Beattie is a senior in her first year on The Signal staff. She also joined the school's broadcast journalism class for the Spring Semester and...