I.T. students fare well at State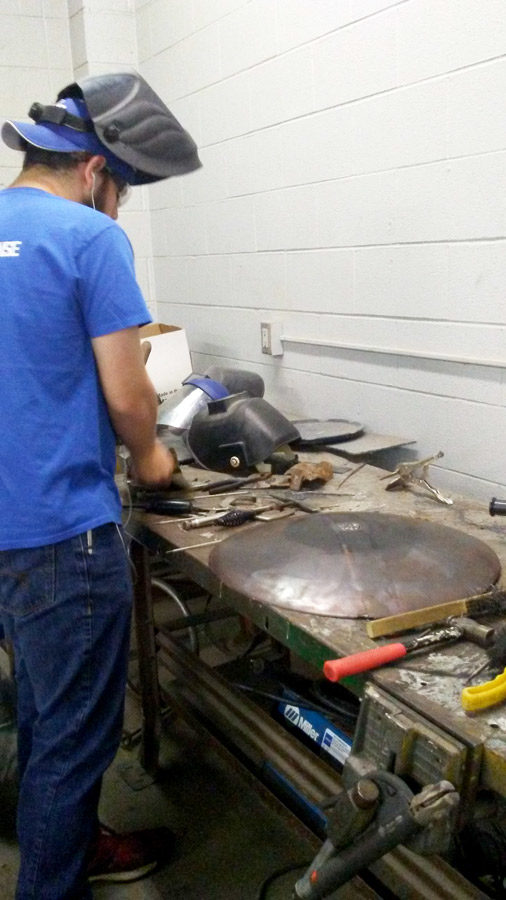 The Industrial Tech students competed in the District Competition on April 26 and the State Competition May 7. Five students earned 1st place at both District and State .
Those who win grand champion for each section in district then move on to compete at State. Students from Industrial Tech Teacher Mr. Jeff Beckner's class have won the Bridge Engineering category for six years straight.
"I'm really proud of what we have done this year," Mr. Beckner said.
Juniors Tevyn Ford and Austin Gold won the Bridge Engineering again this year with a bridge weighing 40 grams. It held 1,145 times its own weight. Ford also won State in Mechanical Hand Drafting by drawing a Isometric tool design.
Junior Samantha Mygatt won in Architectural Hand Drafting in District and State. She drew by hand a set of house plans that was seven pages long and only missed two points out of 100. She was awarded on being the most intricate and on having unique technique.
"I have been working on it for months, so I'm really happy that it won," Mygatt said.
Senior Austyn Smith won 2nd place for Electronics in District with a Birthday Circuit design with Junior Aleesa Hill winning 1st place. Johnny Asbury won in the Missouri 500 State with an Aerodynamic CO2 Car design. He tried building the fastest car design. It won because it was so light.
"It was cool," Asbury said. "I didn't think I was gonna win."
The IT District State Competition took place at the Tan-Tar-A Resort in Osage Beach, MO on May 7.