Softball: Indians dominate Belton for key conference win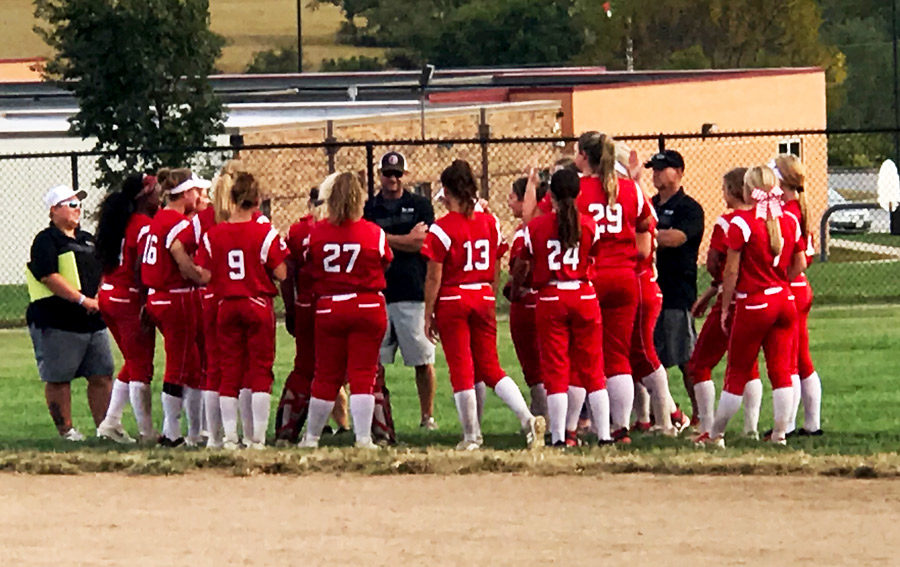 The Indians Varsity Softball team won a huge conference game against Belton Tuesday, Oct. 2, 9-2. It was also senior night and gave the girls a sense of urgency. The Indians used this urgency to come out on top and put them in position to win the Greater Kansas City Suburban Conference championship.
"The team was very patient and came out with a lot of energy and our pitching was exactly what we needed tonight and our offense was on," Head Coach Kelly Sullivan said.     
The last time the Indians won a Conference Championship was 2007. Alecia Monday's three run homer in the 5th inning was her 8th of the season and it brought her RBI total to 20 for the year.
"It made me more confident and assured of the win," Monday said.
Kyra Mcintosh added two hits including a 2 RBI single in the second inning that gave the Indians the lead, which they never relinquished. Sammie Williamson also had a big day at the plate going 2-4. The Indians had a total of 11 hits compared to Belton's five.
Starting pitcher Olivia Peters improved her record to 3-4 with the win. She pitched a complete game with one strike out. Her defense played well behind her giving her three innings where they retired the Pirates in order.
"This game was pretty nerve wracking from the defeat last game and conference night but it gave us the push we needed," Peters said.
The Indians are 10-1 in conference play and 16-8 overall.