"The Haunting of Hill House" provides twists, turns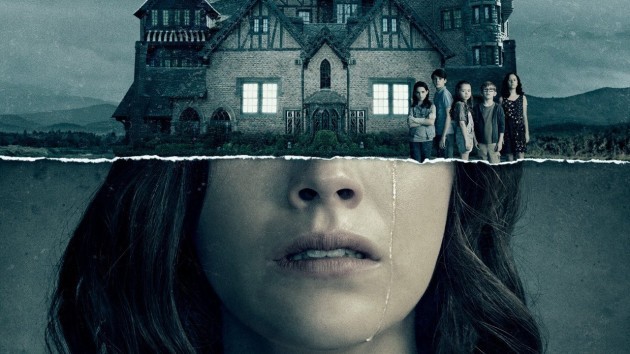 Story by Kate Pope, Reporter

The Netflix Original series "The Haunting of Hill House" released on Oct. 12. Director Mike Flanagan, famous for "Oculus" and "Hush", has brought his style to Netflix. Rated TV-MA, Flanagan's style is gripping in "The Haunting of Hill House." The series is an adaptation of Shirley Jackson's novel, published in 1959 with the same name.
The show is based around the fictional Crain family, a group of seven who grew up in a house that is infamous for being haunted. The way the show is constructed allows people to pay attention to the whole picture of every scene including the background. The show contains scenes of ghosts hiding in the shadows, which I had fun pointing out every time I saw a "secret" ghost. This also ties in with plot twists which are revealed toward the end of the first season.
My favorite character is Theodora Crain played by Kate Siegel. She has the ability to analyze someone by the bare touch of her hand. She keeps her super-power at bay by wearing gloves everywhere to avoid feeling anyone else's emotions. Throughout the show, I came to the conclusion that Theodora Crain didn't have any odd "powers," she just struggled with feeling emotions herself and when she did it frightened her.
The youngest sibling Nell Crain is played by Victoria Pedretti. She takes on the role of a girl who struggles from frequent nights of sleep paralysis and is often visited by a ghost she calls "the Bent Neck Lady." The biggest plot twist of the show, ep. 5, is over unmasking the origin behind the Bent Neck Lady and who's been haunting Nell Crain ever since she was a child.
Other characters include the mother Olivia Crain, played by Carla Gugino, the father Hugh Crain played by Henry Thomas, with Timothy Hutton playing the older version of the father, older sister Shirley Crain, played by Elizabeth Reaser, older brother Steven Crain, played by Michiel Huisman, and younger brother Luke Crain played by Oliver Jackson-Cohen.
Director Mike Flanagan also wrote, edited and directed other horror films such as "Oculus," "Hush," "Before I Wake," and "Ouija," which are films I have loved to watch in the past. Flanagan is a talented director of creating enjoyable and intense horror supernatural films and I'm excited to see what he'll be working on next.