New breezeway ensures more safety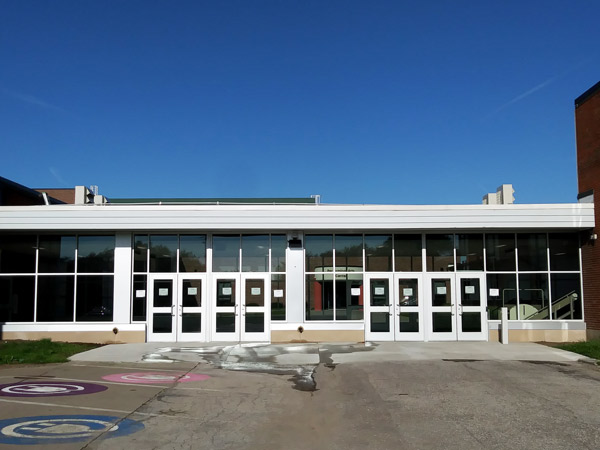 Hang on for a minute...we're trying to find some more stories you might like.
Construction for Fort Osage High School's breezeway began on May 29, 2018, and the new breezeway has been accessible since the start of the 2018-2019 school year.
Vice principal Andrew Zuber confirms all of the security cameras are up and functioning in the breezeway since Aug. 31, 2018, finishing up the breezeway with soon-to-be additions such as tables and chairs.
"One of the security cameras just got fixed," Mr. Zuber said. "We're looking to put in high top tables and chairs."
English teacher Ms. Amanda Shropshire feels the breezeway being enclosed is safer for students
"During passing time I was worried about safety of students," Ms. Shropshire said. "A lot of students would prop doors open and I was worried about who was able to come in and have access to our school."
Senior Pati Tauililli also believes safety at school begins with keeping students inside the building.  
"I think it's really good," Tauililli said. "It's safer that way for students to be inside at all times."
Junior Mylan Harris believes that the occurrences in high schools across America, including Fort, makes the school administration want to take more precautions for the safety of the students along with faculty members.
"Since that protest happened about all the shootings and stuff, they want to take precautions and be safer," Harris said.
The Sandy Hook shooting on Dec. 14, 2012, had schools reconsider the security measures they have taken. Fort Osage School District has since been working to make our schools safer with projects, such as enclosing the breezeway.
However, the new breezeway has not only been used as a pathway to classes. Clubs are also using the breezeway area for activities. President of the National Art Honor Society, Senior Talynn Simer hosted their first group meeting in the new breezeway to have a bright area for everyone to get to know each other.
"The new breezeway is bright and sunny," Simer said. "We did an activity where everyone could meet and learn things about each other."
The project was a part of the $10 million Bond passed by voters on Apr. 4, 2017 with a 78% majority.