Story by Della Riner, Reporter
May 30, 2019
Changes have been made to the Summer school program including longer classes and an online component. The abnormal amount of snow days prompted the changes. Assistant Principal Andrew Zuber feels the longer class periods...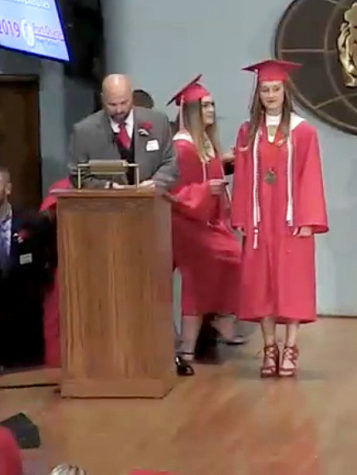 Story by Savannah Alvis, Reporter
May 29, 2019
On May 10 352 students graduate from Fort Osage High School at the Community of Christ Auditorium. Principal Mr.Scott Moore and the other assistant principals read the names of the class of 2019 as they crossed the stage...
Story by Kale Kimbrell, Reporter
May 30, 2019
The Girls Varsity Track and Field team had three girls qualify for the Class 5 State Championship. Those girls were Senior Emari Grimes, Junior Mallory Huber, and Junior Samantha Mygatt. There were also two boys that qualified...
Story by Kale Kimbrell, Reporter
May 28, 2019
The Girls Varsity Soccer team won the Greater Kansas City Suburban White Conference Championship on May 9. The Indians defeated the Raytown Blue Jays 9-0 to secure the outright title. They are back to back Conference Champions...