'Jumanji: The Next Level' leaves you laughing
Nothing gets your heart pumping like a good action movie. Take that heart racing action and add a sprinkle of comedy- that's "Jumanji: The Next Level" released on Dec. 13, 2019 and directed by Jake Kasdan.  Like the previous movie "Jumanji: Welcome to the Jungle," the film stars Dwayne Johnson as Dr. Smolder Bravstone, Kevin Hart as Franklin Finbar, Jack Black as Professor Shelly, and Karen Gillian as Ruby Roundhouse while in the game. While in reality, Morgan Turner plays Martha, Alex Wolff plays Spencer, Madison Iseman as Bethany, and Ser'Darius Blain as Anthony "Fridge."  Other additions to the cast include Danny Devito and Danny Glover. 
"Jumanji: The Next Level" is the sequel to "Jumanji: Welcome to the Jungle," a remake of the original "Jumanji" made in 1995. At the start of the movie the now college students go back to their hometown for a reunion. When Spencer doesn't show up they go looking for him. They found he had been sucked back into the game even though they destroyed it. They now have to navigate their way through a different level of the game to make it back to reality.
After seeing "Welcome to the Jungle", I knew I had to see "The Next Level." "Welcome to The Jungle" set the expectations high, yet "The Next Level" exceeded those expectations. Most of the credit has to go to the brilliance of their writing staff and director Jake Kasdan. The writers did an excellent job creating a storyline that was interesting, and comedic. 
My favorite scene, and perhaps the funniest, is the ostrich chase when they first re-enter the game. It is the perfect blend of chaos and humor, leaving your heart pumping and a smile on your face. This scene highlights how good of actors Dwayne Johnson and Kevin Hart are. The chemistry between the friends enhances the comedy featured in the film. 
Though I enjoyed this film, and would watch it on repeat, I disliked the ending. Somehow they managed to end the film on a cliffhanger and at an end to the series at the same time. It was left where it could be picked back up in another film easily. However, I think that if they were to make another movie to this series it wouldn't be as good as the first two. In fact, making another movie would be a stretch.
About the Writer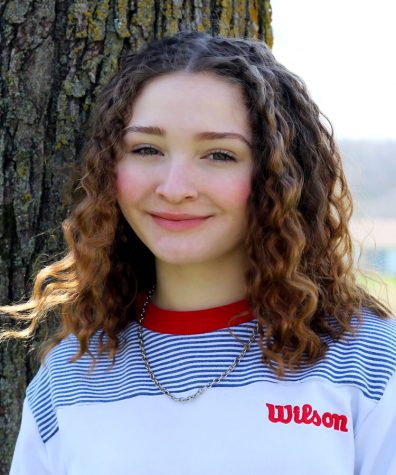 Cali Roberts, Reporter
Reporter Cali Roberts is a Junior at Fort Osage High School. This is her second year being on staff, focusing primarily on sports. Cali took 2nd in the...