Athletes work through reality of no spring sports
Senior Ethan Lopez's Heart drops as he hears that his senior season has been canceled. Disbelief fills his mind as he realizes he won't get his last chance at high school baseball. Sadness floods in as Lopez realizes he won't get to play one last time with the teammates he's had for years.
Over this extended period of having no sports student athletes are still working on the game while staying inside away from teammates. Coaches have been posting workouts for their athletes to do while not in season.  Athletes have also taken things into their own hands and have come up with their own ways to workout. Junior Kendra Siefker believes running helps cope with the mental aspect of not having sports.
"When I get bored with nothing to do I can take a 45 minute run to clear my mind," Siefker said over Snapchat.
Coaches have taken to twitter, challenging their athletes to many different workouts. The girls volleyball team, though not a spring sport, has started an April challenge splitting girls into groups to compete and earn points everyday they work out. The girls soccer team has also started posting workouts on twitter tagging their coaches. Sophomore Elayna Lamb thinks this break from her sport has been difficult.
"I'm used to playing soccer everyday and now we're not at all so I try to see the positive and try to be ready for next season," Lamb said in a Snapchat message. 
No matter the circumstances the school has found a way to make sure their athletes are ready to hit the gym or field the next chance they get. For the seniors, it was their last season, which is hard for most to cope with. Unless they are playing in college, they won't get a chance to play their sport competitively again. Lopez, who signed to play baseball at Fort Scott Community College next year, feels that this break has been hard.
"I'm not coping real well," Lopez said in a Snapchat message. "Everyday I wanna go out and play the game I love most. All of us athletes work so hard everyday to be able to lead up to the season." 
Lopez doesn't let the aspect of no longer having high school baseball stop him. He continues to do workouts from his college coaches and gets out any time he can to hit off the tee. Although Lopez feels upset about not having his senior season but prepares for the future aspect of college ball.
About the Contributor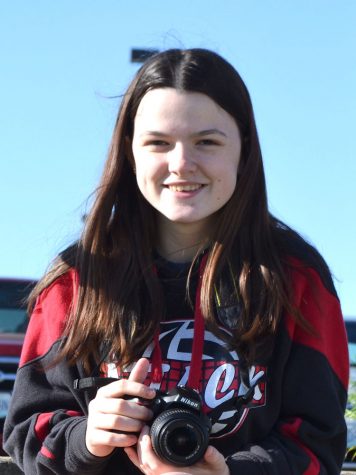 Julia Couch, Reporter
Julia couch is a sophomore in her first year on staff. She enjoys writing features to cover the top athletes in our school. Julia is a member of the A+...