Cheer performs well at State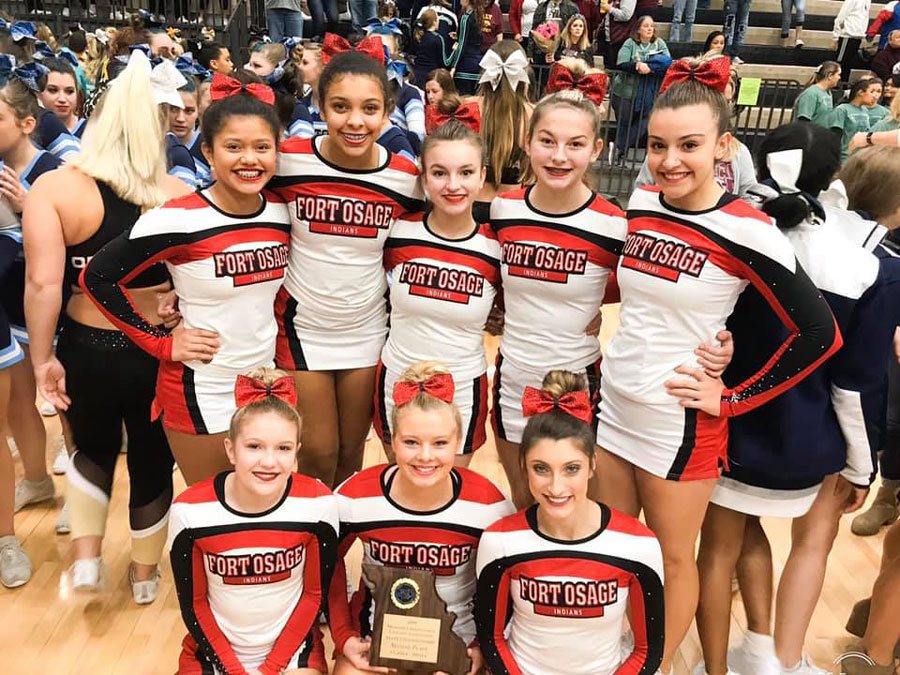 Fort Osage's Cheer team took second in the skill based routine and fourth in the game day routine at the Cheer State Competition on Nov. 17, 2019. The teams that competed at State consisted of 19 girls. Head Coach Heather Hopkins feels that the team put in a great deal of effort, no matter the grade level they were. 
"They worked really hard," Hopkins said. "We have a lot of freshmen on the team, a sophomore and the rest are seniors." 
 Freshmen Taty Blankinship, Courtney Canzonere, and seniors Sam Mygatt and Taylor Menne earned a place on the All State Cheer Team. Mygatt also earned an All State award for tumbling. Mygatt feels the All State awards were better this year. 
"I think it was really beneficial because a lot more girls got the opportunity and they got to showcase different skills rather than just be picked out of the crowd," Mygatt said. 
The teams that cheer at State usually have 16-18 girls while Fort's Red Squad only had seven. The numbers for the team had been bigger in previous years. Menne feels that they worked hard no matter what. 
"We only had 7 people on our team going up against teams with 16 or 18 but we persevered and always had each others backs on the floor," Menne said.
The Game Day routine was a new competition added to State this year. There was also a timeout routine which is all the girls that competed in the skilled routine and the game day routine. Coach Hopkins believes that the girls routine was very enjoyable. 
"They came all together and they really put together an entertaining routine for the crowd that was more interactive for them as far as leadership goes," Hopkins said. 
The cheer team competed in three tournaments throughout the year.
About the Contributor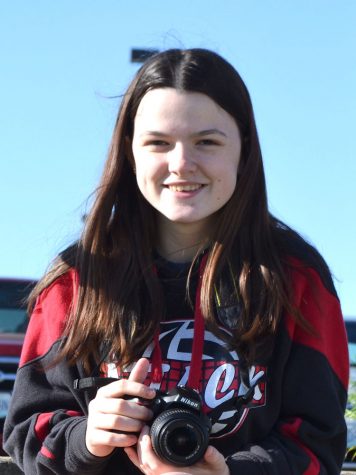 Julia Couch, Reporter
Julia couch is a sophomore in her first year on staff. She enjoys writing features to cover the top athletes in our school. Julia is a member of the A+...