Cornett builds relationships over senior season
Julia Couch - Photojournalist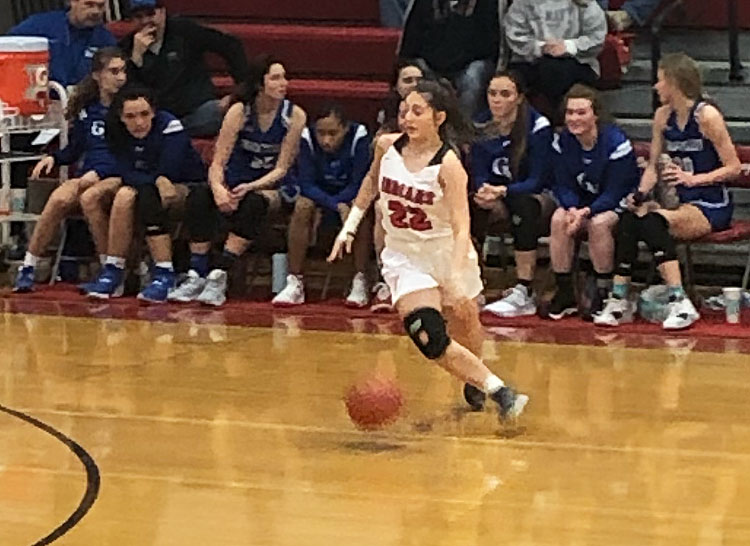 Senior Sophia Cornett sits up anxiously on the bench as the opposing team gains control of the ball, a rush of emotions goes through her as she focuses on the game in front of her. Head Coach Lindsay Thompson looks at her and tells her it's her time. She eagerly crouches down by the scorers table waiting to go in. She enters the game and instantly gets to work. The ball gets passed to her and she dribbles the ball before passing it to another teammate, never missing a beat.
Cornett has been playing basketball for 12 years. She has been playing on the varsity team for two years and is one of the teams shooting guards this year. Though she has no plans on playing in college she still enjoys the sport, when she goes to college she doesn't want any distractions from earning her business degree and going to nail technician school. Cornett started playing basketball because of the aggressiveness of the sport.
"I liked how competitive it was and also how physical it was," Cornett said. 
On game days Cornett enjoys going out to eat as a team and then going off to do her own thing which usually consists of listening to music to get her pumped up for the game and talking with her teammates. Over her four years Cornett has made many bonds with teammates, she is always a source of encouragement for them and does her best to keep them going. 
"Sophia is a really big leader and she's always a hype man for us and she has a big voice on and off the court," teammate junior Katelyn Ward said.
Being a student athlete comes with many good things but life isn't always about the sport you play, sometimes it's about the bonds you make that will last a long time. For Cornett this isn't far off. Her teammates and friends enjoy the memories made together over the years, for some of these friendships have lasted since they were little kids. 
"I remember when we were little and I would go over there and we would make our own perfume with lotion and water and all that stuff," teammate Junior Kiyley Flowers said.
Cornett feels that being coachable is the biggest thing for new or younger players. She suggests that you should take in everything from your coaches and learn and grow from it. She feels there should always be something learned from every practice or game. 
"If your coach isn't coaching you then there's something wrong," Cornett said. 
Her team keeps working the ball around the court and it makes it way back to her. She quickly dribbles it before handing it to another teammate. Her teammate dribbles the ball, and quickly shoots the ball into the basket. Three points hit the scoreboard as Cornett smiles and moves down the court to set up the defense. 
About the Contributor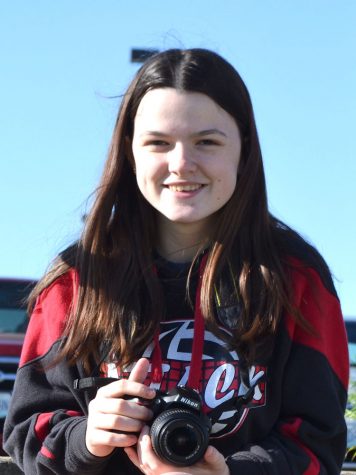 Julia Couch, Reporter
Julia couch is a sophomore in her first year on staff. She enjoys writing features to cover the top athletes in our school. Julia is a member of the A+...