ELA students compete in editorial contest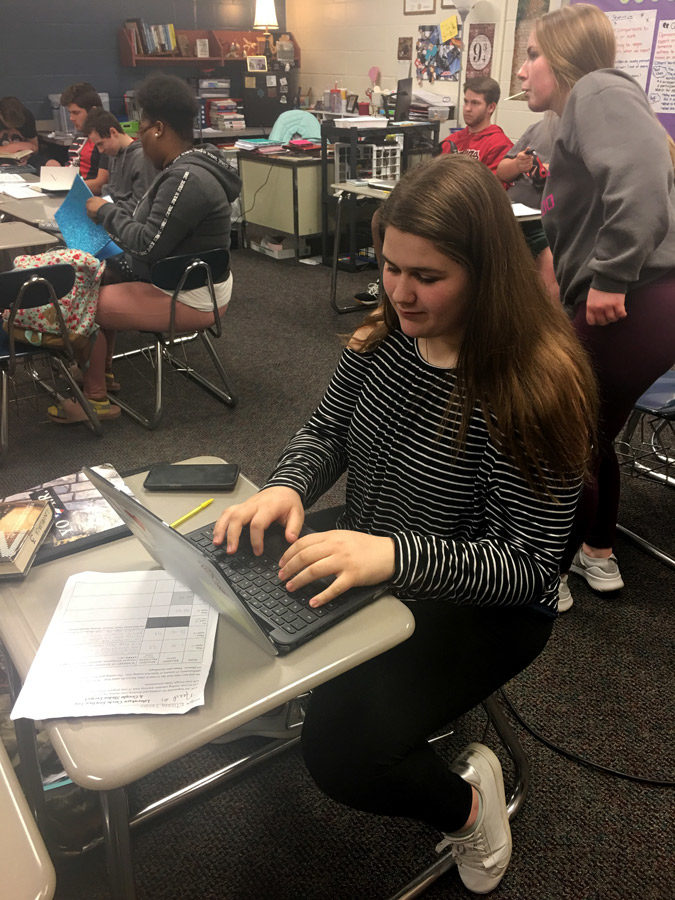 Sophomore English Language Art students wrote opinion editorials for a class project that were submitted to the New York Times Editorial Competition. Winning submissions will be published in the New York times later this spring. Sophomores have done four types of writing so far. Sophomore Lauren Hahne really enjoys this style of writing.
"This kind of writing was different from what we've done before and we got to do it on something we care about," Hahne said.
ELA Teacher Dr. Pam Lingelbach has been doing this for three years now. Sophomore Kalina Kovachevich was able to write about something she felt strongly about.
"I wrote mine on pitbulls being used as K-9 dogs cause its something I agree with so it was easy to write on," Kovachevich said.
Students are allowed to write about anything they want. This is Dr. Lingelbachs favorite subject to teach.
"Very few people pick the same topic so it's interesting to read and when kids can pick their topic they're more likely to be passionate about it," Dr. Lingelbach said.
The results for the contest will be out in late May or early June and results can be checked at the New Your Times Sixth-Annual Student Editorial Contest webpage.