'Frozen II' not as memorable as first 'Frozen'
The original "Frozen" premiered back in 2013 and has collected $1.765 billion in the box office. Frozen 2 aired on Nov. 22. 2019 in the United States. So far it has collected $756.1 million in the box office. The cast includes recurring voice actors Idina Menzel (Elsa), Kristen Bell (Anna), Jonathan Groff (Kristoff), and Josh Gad (Olaf). Being introduced in the sequel is Sterling K. Brown (Lieutenant matthias) and Martha Plimpton (Yelena). The children's movie is rated PG and lasts an hour and 43 minutes long. 
"Frozen 2" starts with a glimpse into the past of when the king was a prince and his father was trying to make peace with the people of another kingdom. When the former king's daughters travel into the forest, the truth slowly unfolds itself into a horrific truth. One daughter journeys across land to find herself and reveal a truth that makes her finally feel found. The other daughter makes a sacrifice that, although endangers her entire kingdoms, settles past actions. Both sisters unveil parts of themselves that makes them brave and mature.
To tell the truth, I was excited to watch the prequel to the much celebrated "Frozen" movie. However, as soon as I walked out of that theater I only remember a single song. I had realized that the movie did not leave much of an impression on me. I will most likely not watch it again and in the future will most likely forget all about it. I feel as though the only song that would be worth remembering is the song, "Into The Unknown." 
The movie in general was a little disappointing, however when you look solely at the character development itself, it was impressive. In the beginning of the movie Elsa is feeling lonely and lost about who she truly was. She was a magical human who grew up in a non magical household. She had no one to go to when she was struggling and didn't have anyone to relate with. She has an undeniable urge to pursue the calling of the mysterious voice calling her to the unknown forest. By the end of the movie she has finally found herself and realizes that the mysterious calling was herself. She called herself to revealed that she was the fifth element. Anna was naive and loyal to a default when it came to her sister. She followed her sister across a dangerous mountain and through a blizzard. She then follows her sister into the unknown woods no matter how dangerous it is. 
About the Writer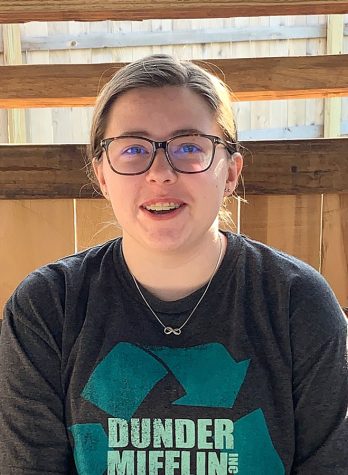 Sarah Short, Reporter
Sarah Short is a junior reporter in her second year on The Signal staff. She plans to stay with the Signal for the rest of her high school years. She enjoys...