Hinckley takes over boys soccer program
New Boys Varsity Head Coach Ra Del Hinckley stands on the sidelines cheering on his team. He walks back and forth carefully observing the action on the field. He then turns to the bench and instructs two players to get ready to substitute for the starters on the field.  
Coach Hinckley has been an assistant boys soccer coach at Fort Osage since 1999. He was named the head coach for the boys earlier this year and takes over an Indians team that finished 8-13 in 2018.  Coach Hinckley loves being a soccer coach and loves watching the kids grow as they get older.
 "Watching the kids grow over the years," Coach Hinckley said in an email. "From freshman to seniors is a big change and I love being able to help mold that change. Seeing them transform into young adults ready to take on the world, and then seeing them come back years later as successful adults is what it's all about."
Coach Hinckley has been a Fort Osage teacher for 21 years and a soccer coach at Fort Osage for 22. Senior Andrew Winingar feels that Coach Hinckley is a really positive coach. 
"I feel like Coach Hinckley really focuses on hard work and character and those are his most important aspects," Winigar said.
Coach Hinckley main position with the school is an Algebra 1 teacher. He has inspired his students and players. Senior Riley Rexford loves Hinckley's enthusiasm.
"His enthusiasm for the game, it inspires the players," Rexford said.
Coach Hinckley has  plans to get the school more involved. He has talked to the cheerleaders and he knows the band is coming to at least one boys soccer game.
"I just want to show that we are something to be proud of," Coach Hinckley said.
Coach Hinckley talks to his subs coming off the field telling them to grab some water. He discusses the game plan and then turns to continue watching the game. He chats with his assistant coach Rayn Tupinio and they have a laugh as they watch their team compete in hopes of a win.
About the Writer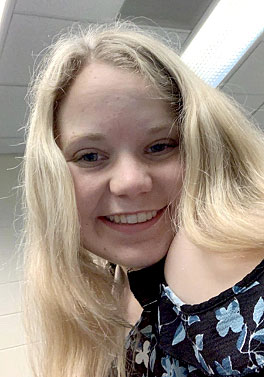 Cassidy Newberry, Reporter
Junior Cassidy Newberry has been attending the Fort Osage school district for 12 years. This is her second year on The Signal Staff. Cassidy enjoys drawing...