Violence at Independence Center drives change in curfew policy
Senior Lainey Sanchez helps customers shop at the Buckle to find the perfect pair of jeans or a new top. Working on commission, it's important for her to make a sale. However, with the recent unfortunate incidents at Independence Center, she notices not many people are stopping in her store.Lainey feels shaken up by the recent events. She tries to navigate what to do at the Buckle while city leaders and business owners deal with an outside shooting and disturbance in the food court.  
On Jan. 4, 2021, there was a shooting outside of the mall in the parking lot. The day after, Jan. 5, Jackson County Prosecutors charged Russell Reed with unlawful possession of a firearm. Independence Center put a curfew in place by stating that teenagers 17 or younger will not be allowed in the mall after 3 p.m. unless accompanied by a parent or legal guardian. The curfew is effective seven days a week to protect teens, but they are unable to shop at what was formerly known as a family friendly space. Less than a week later on Jan. 10, 23 year-old Rayvon Lewis caused a disturbance by waving a toy gun in the mall's food court. Lewis was charged with a second degree terrorist threat. 
Sanchez reflects on her care-free memories with friends at the Independence Center. Going to the mall previously, there were not a lot of worries concerning the 'what-ifs' for possible dangerous situations. Sanchez feels she has to be a lot more cautious.
"If you don't have to go to the mall, I wouldn't," Sanchez said. "Any of that stuff can happen in the blink of an eye."
After the incidents, the mall increased safety measures for employees as well as shoppers. Security completes multiple walk-throughs of the stores during the day to check on the people inside. Word has spread among employees that possible updates may be implemented,  including new security cameras. With the curfew issued in place and uneasiness revolving around shopping at the center, mall employee Senior Audrey Griffin noticed that the mall feels different. 
"It's just less crowded," Griffin said. "When I work on a Friday, it feels so empty." 
Sanchez folds clothes as she thinks of the teens that used to often come in her store. Before the incidents, she had more tasks to help customers find their size. However, she empathizes with those who are hesitant to come back. While Independence Center isn't the hangout spot for teens anymore, Sanchez believes it can eventually return to that environment. 
Regardless of the curfew and recent events, some teens are very eager to return to the mall when it's possible. Even though there are seniors with driver's licenses and the ability to be responsible, they are not allowed at a space that is a teen attraction. Police charged 34 year-old Nathan Gouldsmith with interfering with police and child endangerment and they charged  23 year-old Keandre Lemay with disorderly conduct. While there may have been teenage fights at the mall, not all of the blame for the downward spiral can be placed on them. Senior Anthony England, not yet passing the curfew age, hopes that the mall can turn around.
"It might take another month or so to go back to feeling okay," England said. "It just makes me feel like I have less opportunity to hang out with friends." 
When her shift comes to an end, Sanchez closes the store with a few of her coworkers. They feel safer in numbers by leaving in a group through the tunnels to their cars. After a day of working with less people, both adults and teenagers, Sanchez waits for the time when more shoppers are comfortable enough to visit again.
About the Contributor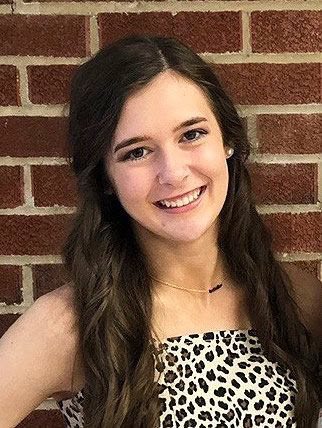 Isabella Yennie, Reporter
Isabella Yennie is a member of National Honor Society and Indianettes dance team. She is also a two time All Fort Osage recipient and Scholar Athlete....