With graduation comes gratitude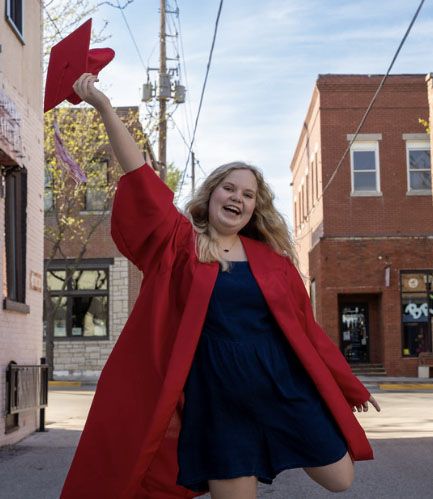 With my Senior year coming to an end it's hard not to think about all the memories from the past four years. All the friendships that were made and lost, the field trips, the dances. High school will definitely always be a part of my life, But not just for the good reasons. 
Freshman year, we were all so excited. We're "big kids" now. We are officially at the high school and these grades matter. Freshman year you're still learning your way around the building, learning new faces, new information. But for me freshman year was a completely different experience.
Dec. 19, 2017 my whole world flipped upside down. After an indoor soccer game that left me with a concussion that lasted six months and lasting nerve damage in my neck and spine,  school was honestly the last thing I was thinking about. Due to my concussion I was only attending half days of school. Mondays, Wednesdays, and Fridays I would go to school 1st-4th hour. Tuesdays and Thursdays I would go to the 5th-7th hour. I wasn't passing very many of my classes. My weighted GPA my freshman year was a 1.7.  
With juggling mental and physical health problems, high school, sports, and friends my life was getting pretty out of hand. A few months before my concussion I was diagnosed with Amplified Pain Syndrome (AMPS). Which basically means my nerves are more sensitive than others. 
My sophomore year was a tad bit easier, I was doing things I love, meeting new friends, and getting better grades. I was very excited for my junior year, half way done with high school, I was almost there. Then COVID hit. I was quarantined in my house doing school work and trying to keep myself sane. But it all paid off. I passed all my classes that year.    
I thought my senior year would be pretty easy, and for the most part it was. Since 4th grade I've always really struggled with math. It shows on all my grade reports. In order to graduate my senior year, I needed one more English and math credit. I had the English credit in the bag but the math credit, not so much. I had a lot of help from my counselor and credit recovery teacher to help me pass math and earn my credit. Without them I know I would not have passed math my senior year.
I'm very thankful for my high school experience because it made me into the person I am today. I'm also very grateful for the teachers and staff at Fort Osage. Without them I wouldn't have been able to achieve what I did. My parents and best friend pushed me my hardest and helped me through my most difficult times. High school can definitely be a roller coaster but with the right people you can make the best out of it.
About the Writer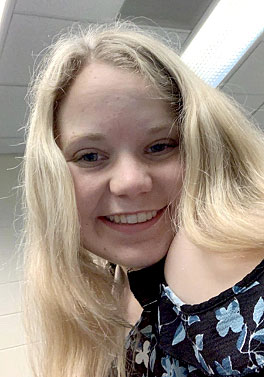 Cassidy Newberry, Reporter
Junior Cassidy Newberry has been attending the Fort Osage school district for 12 years. This is her second year on The Signal Staff. Cassidy enjoys drawing...