Don't forget to pamper the pets this holiday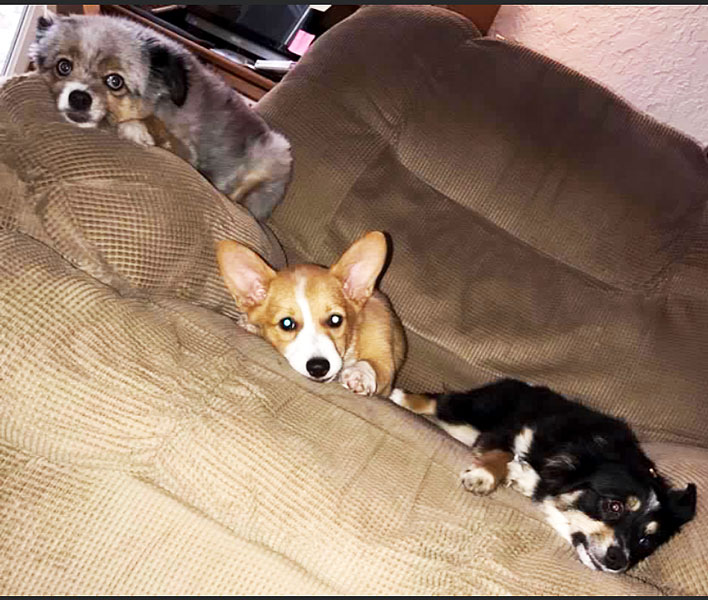 The holidays are here, and with that comes lots of time with friends, family…and pets! If you have a pet you know how much fun and a struggle the holidays can be when you have a pet. Take dogs for example, they chew on all the holiday decorations, run around the kitchen jumping up and down trying to grab the food that falls from everyone's hands. And if you're like me you go out and buy Christmas presents for your fluffy friends because you love them so much.  
As a girl with three dogs and a love for the holidays, I treat my dogs like royalty on the holidays. Two out of three of my dogs love the snow. The other one would rather stay inside cuddled up under the coffee table in the living room. The other two will play out in the snow for hours if we'd let them. You can have snowball fights with them and they will chase you around the backyard and kick snow at your legs with their little paws.
During Christmas time I go shopping for gifts for my dogs. I will get them the basics like treats, toys, sometimes even cute little outfits for them that they never end up wearing. All three of my dogs have stockings, they're three little stockings that we put under our family stockings and barley anything fits in them so we just put their treats and toys outside of the stockings. 
When Christmas morning comes and the family and I are opening presents, it's all mayhem! Two of the dogs run through all the ripped up Christmas wrapping paper and cause even more of a mess, as the other dog tries to eat all the new gifts we've received. Ken (the youngest puppy) will bark up a storm when he sees us opening gifts. He thinks we are trying to play with him.
During Christmas lunch the dogs will gather under the table begging for food. My dad will yell at them to stop begging, and tell us kids to not give them any food. So I sneak them a little bit of food under the table, for them to enjoy. My dogs are a big part of our family. And they always will be. 
Pets are humans best friend, their companion. Pets provide companionship and company during the best and worst days in their owners life. The holidays can be an amazing time of the year or a terrible time of the year depending on the person. Pets give humans a sense of purpose as they care for their animal companions. Make sure you hug your fluffy friend a little titter or give them an extra treat this holiday season, they deserve it.
About the Contributor
Cassidy Newberry, Reporter
Junior Cassidy Newberry has been attending the Fort Osage school district for 12 years. This is her second year on The Signal Staff. Cassidy enjoys drawing...