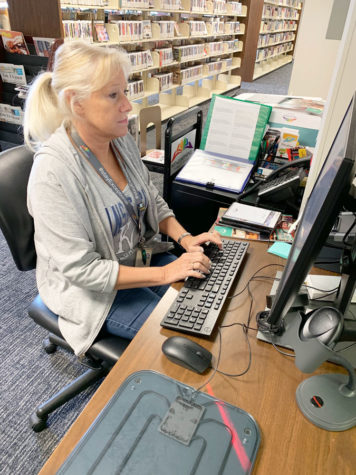 Story by Cassidy Newberry, Reporter
August 14, 2019
The Mid-Continent Public Library (MCPL) opened the Fairview branch on June 11, 2019 at 18109 E. 12th St. N., Independence, MO to help serve residents in eastern Independence. Through a joint partnership with the Fort Osage...
Story by Dylan Lugenbeel, Reporter
August 14, 2019
Over the summer the high school got a little bit of a face lift. The lettering and logo on the side of the building was replaced on July 24 and 25. Fort Osage School District Superintendent Dr. Jason Snodgrass believes that...
Story by Cali Roberts, Reporter
August 14, 2019
The football team will start the season with changes made to the coaching staff. Coach Mathews and Coach Barrett left to coach at other schools. Head Varsity Coach Brock Bult will take over as offensive coordinator following...
Story by Kale Kimbrell, Reporter
May 30, 2019
The Girls Varsity Track and Field team had three girls qualify for the Class 5 State Championship. Those girls were Senior Emari Grimes, Junior Mallory Huber, and Junior Samantha Mygatt. There were also two boys that qualified...