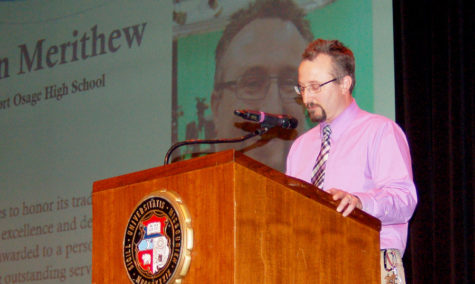 Story by Kate Pope, Reporter
April 17, 2019
As the crowd grows quiet, Broadcast Journalism Teacher Mr. Ben Merithew steps up to the podium. He scans the room full of unfamiliar and familiar faces, then begins speaking to more than 1,200 journalism students and their...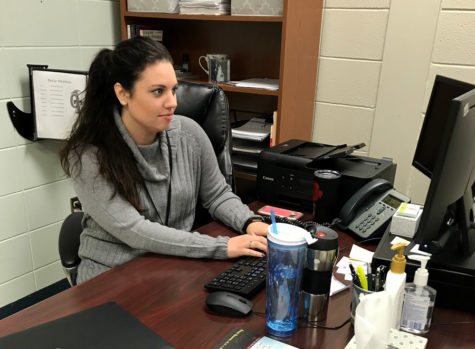 Story by Cassidy Newberry, Reporter
March 13, 2019
When walking into the new Mental Health Therapists office, one would walk in and see a little rectangle table with one chair on each side which Ms.Hayley Tlampka will use to have her counseling sessions. She has a big, beige...
Story by Savannah Alvis, Reporter
March 13, 2019
The school bought four new training tables for $3,000 back in April of 2018. The old training tables were simply worn out. Activities Director Mr. Ryan Schartz believes that the new training tables will help students get...
Story by Kale Kimbrell, Reporter
February 22, 2019
Look at these girls. Have you seen them? I'm talking about the Girls Varsity Wrestling Team. It is made up of four girls that include sophomore Lauren Hahne, junior Tess Kinne, senior Megan Lyon, and sophomore Alexa Rivera....