Story by Della Riner, Reporter
May 21, 2019
Choir went to State to perform as soloist and in small ensembles on April 25. Eight ensembles performed including freshman Daylie Waters in the Freshman Women's Misc. Ensemble. This was Water's first competition and she...
Story by Savannah Alvis, Reporter
May 14, 2019
The school elected the 2019-2020 Student Council on March 20, 2019. Rising senior Kaden Kyrsa received the most votes for student council president for the 2019-2020 school year. Kyrsa ran against classmate Michael Reddick...
Story by Kale Kimbrell, Reporter
May 14, 2019
Senior Devin Morrow grips the golf club and lines up for his shot making sure his form is right. He is dressed in Fort Osage golf T-shirt with his khaki shorts. He brings the driver back and lets it loose then watches his...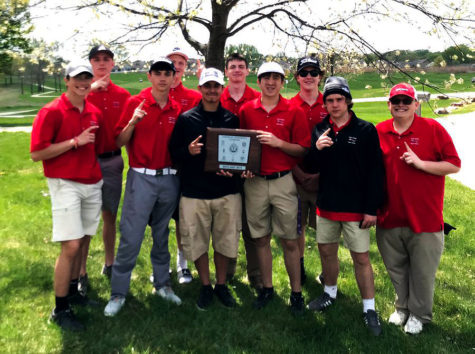 Story by Joel Huntebrinker, Reporter
May 9, 2019
The  Boys Varsity Golf team made school history on April 23 by winning the Greater Kansas City Suburban Conference White Division Championship for the first time. Third year Head Golf Coach Jon Gregory is proud of the team...