First year teacher Ms. Wunderlich settles into co-teaching position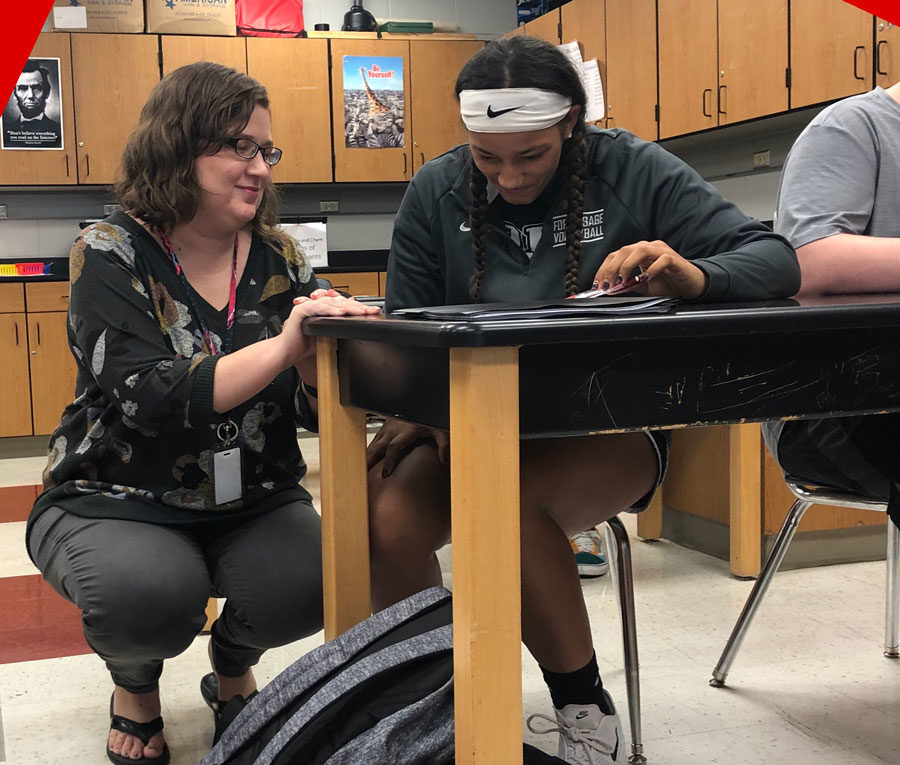 New teacher Joy Wunderlich walks across the classroom to help a student with there work for the day. She greets the student with a friendly smile and they get right into the assignment. They work as the class continues and talk amongst themselves. 
Ms. Wunderlich is a co-teacher with science, health and English Language Arts and helps the classroom teacher with adapting the curriculum for students with unique needs.   When she is not teaching the class she can be found around the room helping students on their assignments. Ms. Wunderlich got into teaching for a personal reason.
"I have a little sister with down syndrome which made me want to become  a co-ed teacher," Ms. Wunderlich said.
She graduated from college in December and was a long term sub at Grain Valley High School before coming to Fort Osage. Freshman Brody Hendrix likes her as a teacher.
 "She makes class fun and enjoyable" Hendrix said. 
Ms. Wunderlich is in her first full year of teaching. Freshman Maddison Vigil feels she has adapted to the teacher role at a good pace.
"She's a new teacher but she has caught on quick with being able to help students." Vigil said.
Ms. Wunderlich quickly quiets the class and approaches the front of the room to help teach the new lesson for the day. The class turns to look at her as she approaches the front and they listen to her intently. Students begin note taking as Ms. Wunderlich presents the new information.
About the Contributor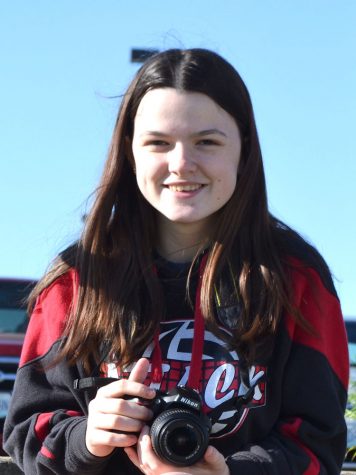 Julia Couch, Reporter
Julia couch is a sophomore in her first year on staff. She enjoys writing features to cover the top athletes in our school. Julia is a member of the A+...