Grimes Leads Track and Feild Team at State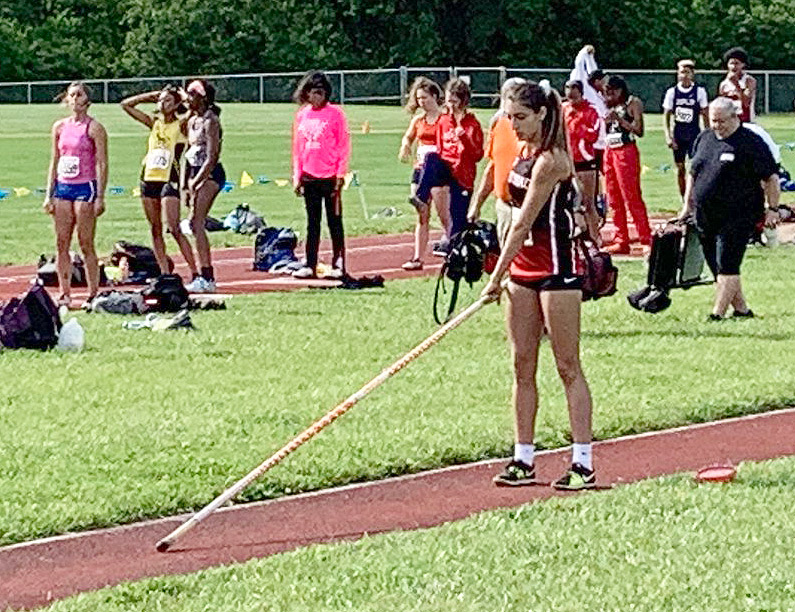 The Girls Varsity Track and Field team had three girls qualify for the Class 5 State Championship. Those girls were Senior Emari Grimes, Junior Mallory Huber, and Junior Samantha Mygatt. There were also two boys that qualified are seniors Ben Preston and Gavin Monday.
Girls Varsity Head coach J.D. Snead has been coaching track and field for 23 years. He along with all qualifiers encouraged each other to perform at or above their current best performance.
"It was exciting watching all of the seniors finishing their high school careers with personal best performances," Coach Snead said in an email interview.
Grimes ran her career best in the 400 meter placing second with a time of 55.62. She feels very passionate about competing at a State level.
"I feel that competing at the State level is an experience you can't get from any other meet," Grimes said in an email interview. "The amount of talent that's there and knowing that you're one of the best to run there is very exciting."
Huber placed ninth in the discus throw. She threw the discus 119 feet to secure her placement and was one inch away from beating her personal best.
"Getting to throw at State was very exciting, but also intimidating," Huber said in an email interview. "But in the end I knew I needed to focus and try my best to get into the top 8."
Mygatt placed 16th in the Pole Vault with a vault of 9 feet 3 inches. As a girls team they scored 17 points which placed them 16 out of 41 schools who had athletes qualify for the state meet.
The two boys scored five points which placed them 30 out of 41. Monday placed 12th in the 100 meter and 4th in the 400 meter. Preston placed 14th in the 400 meter.