New counselor embraces opportunities to help students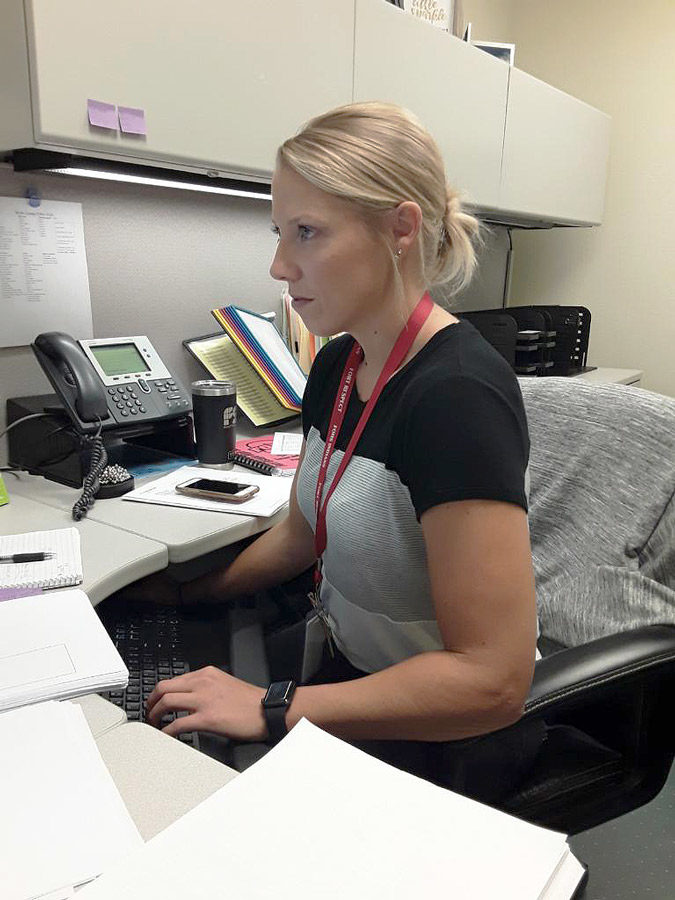 Color outside the lines. The four bold words perch inside a black frame hung upon the wall in Counselor Katie Parris' office. Painted figures and smiling photos settle atop nearby shelves. In the background, a steady hum of the space heater and distant ticking of the clock complete the comforting environment. 
From her ankle tattoos to the soft spoken demeanor, the new school counselor crosses her arms as she listens patiently. Her light blonde hair curls slightly at its tips, a faint whisper on her collarbone and she purses her lips in contemplation. 
"This is my job," Ms. Parris said. "I'd rather sit here and talk to you then do all that paperwork over there." 
Ms. Katie Parris didn't always want to be a therapist. At one point, she wanted to be a teacher. It was upon attending college at UCM that she realized her true dream. 
"Through the Psychology Department, I fell in love with the Mental Health Field and found the desire to be a counselor," Ms. Parris explained. 
This same desire fueled Ms. Parris to obtain her Bachelors and Masters in Psychology, later leading to a year long internship at the Holden School District in the 2011-2012 school year. For the past eight years, she has worked for the district and split the time equally at both Holden Elementary and Holden High School. During this time, she also served as the school's track coach. She enjoyed the smaller community and got to know her students on a personal level.   
Upon hearing from fellow Fort staff that there was a job opportunity, Ms. Parris immediately applied at the end of the 2018-2019 school year. She looks forward to becoming part of the Fort family and loves the atmosphere and pride we present. Her drive to be a counselor comes from the desire to help kids, to be a safe person to talk to. Ms. Parris is a firm believer in building strong relationships and being a positive influence upon the younger generation.
Now she is not only a school counselor, but a part time therapist at Country CrossRoads Counseling. In order to do this, she needed to complete 3,000 hours of supervision and pass the National Certification Exams. 
 Student Christina Canjura has met with the new school counselor  on previous occasions regarding her schedule. Canjura's first impression of Ms. Parris was that she found her to be kind and calming. 
"She seemed really sweet," Canjura said. "I felt like I was in a safe place and if I needed someone, she would be there." 
She continued by describing how she knew Ms. Parris was new due to her lack of decoration on her office walls. She feels that the new counselor made the schedule process smooth and easy, as well as helpful. Canjura enjoyed speaking with Ms. Parris and plans on seeing her again soon. 
Assistant Principal Tracie Gramkow feels that her new employee has exceeded expectations since her arrival and she holds no concerns regarding the new counselor. She knows that Ms. Parris cares about the students and what is best for them. Ms. Gramkow also feels that she has been fantastic in her performance thus far due to the initiative and skilled communication used, along with her contributed past experience. 
"She has been a very good addition to the counseling department." Ms. Gramkow stated. "I expect her to become part of the Fort Family."
And with that, the student concludes their conversation holding a relaxed tone as the new counselor provides realistic yet comforting advice. Upon standing, the student is given a gentle hug from Ms. Parris and sent back to class with a newly achieved optimistic outlook and a clear mind.
About the Contributor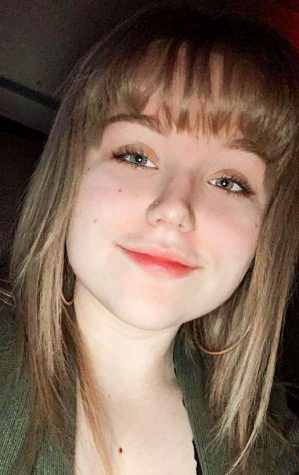 Dana Beattie, Reporter
Dana Lee Beattie is a senior in her first year on The Signal staff. She also joined the school's broadcast journalism class for the Spring Semester and...