Devin Morrow shoots for success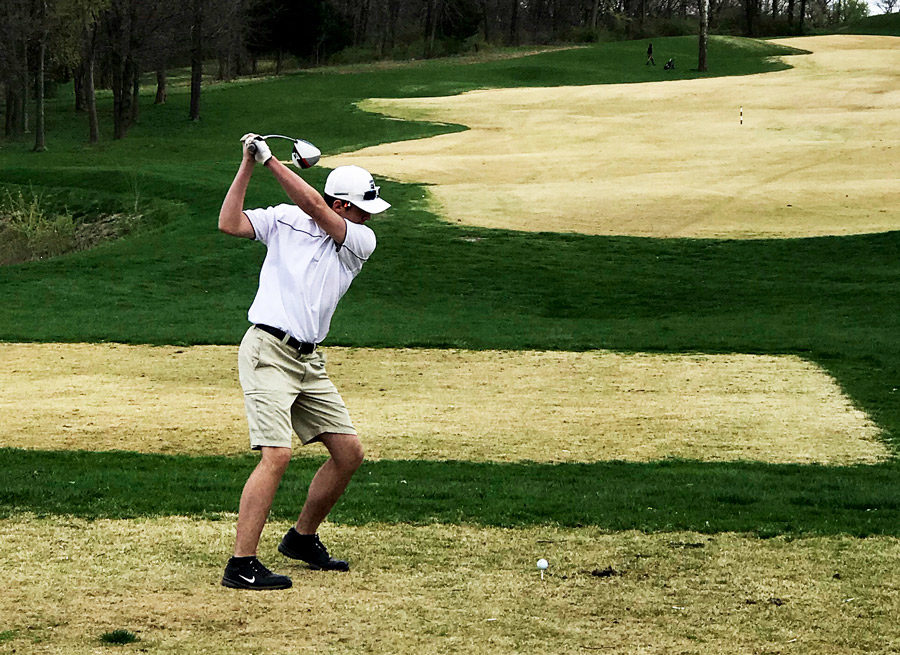 Senior Devin Morrow grips the golf club and lines up for his shot making sure his form is right. He is dressed in Fort Osage golf T-shirt with his khaki shorts. He brings the driver back and lets it loose then watches his ball go down the fairway.
Morrow is one of 2 seniors on the golf team. He enjoys walking off the green after each link.
"I love the feeling when I finish a hole,"  Morrow says. "There is no more weight on your shoulders and you don't feel nervous anymore."
He is an active member of the National Honors Society.
Either way one is looking a confident student. He believes Devin is a great leader.
"I think Devin is a good golfer,"  Lilley said "Since he's a senior he helped lead us and helped us improve. He is a guy the rest look up to not only because he's older but because of how talented he is."  
Morrow's biggest athletic accomplishment along with his team is winning the 2019 White Suburban Conference Championship shooting a 91. Head Boys Golf Coach Jon Gregory has been coaching golf for 3 years. He started coaching Morrow his sophomore year and has watched him improve since then.
"I'm very proud of Devin," Coach Gregory said. "From his sophomore year to where he is now, he's a totally different golfer and very proud of the way he's performed and improve through high school."
Morrow returns his club back into his bag and throws it over his shoulder. He begins the long walk down the fairway to find his ball and set up his approach shot. He feels accomplished as he finishes his last year of high school golf.