New Royalty nomination process: mountain or molehill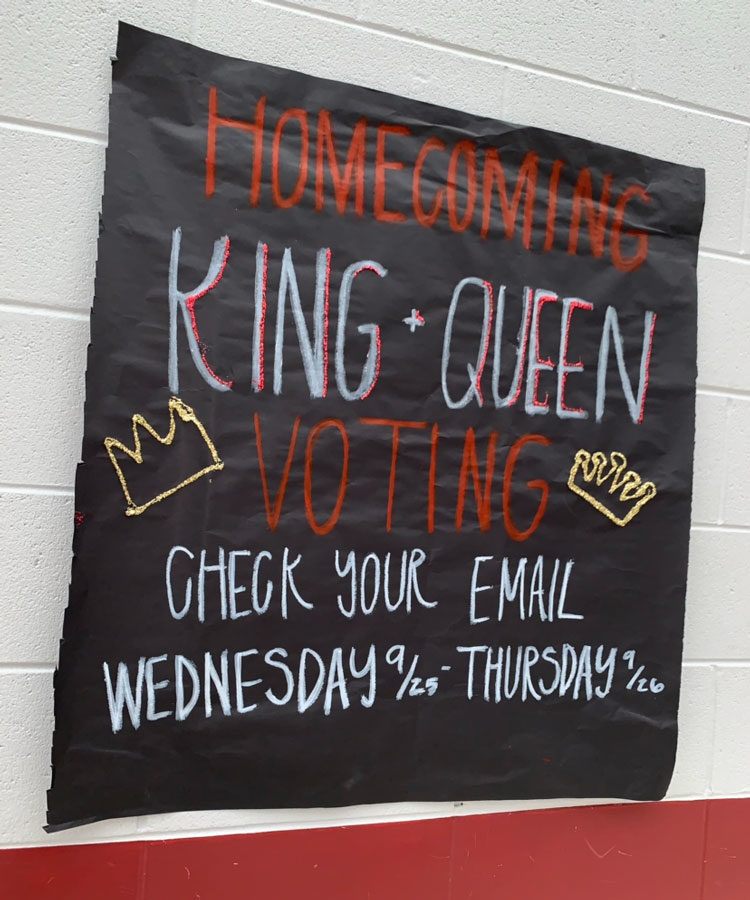 The selection of Homecoming Royalty is a well known tradition. Changes have been made to the nomination process in order to have active students represent their class. This year's Homecoming nomination process emphasizes the importance of involvement within the school. Students can no longer nominate themselves. For the new nomination process, each team, club, or organization chooses a member or player from each class to nominate for HOCO royalty. A team that is not in season can still nominate students as long as the nominee was involved in the previous season. The maximum number of nominees will be determined by the size of the club, team, or organization.   
There have been complaints around the school about the changes and students have seemed to be making a bigger deal out of this than they should be. Certain students were believing it was all about gender when in fact it had nothing to do with gender at all. The new nomination change isn't about gender.  It's about getting people who are involved with the school more recognition during Homecoming. In an interview with Signal Reporter Dylan Lugenbeel, Scott Moore, principal of Fort Osage high school stated that he worked with student council to make the new changes to the Homecoming nominations. Mr. Moore felt that not enough freshman and sophomore were nominating themselves and that we needed more active students in the school.
The Signal staff agrees with Mr.Moore, Freshman and Sophomores were not nominating themselves. Fort Osage High School has approximately 1,400 students that attend the school each year. There have been years where we wouldn't have freshman or sophomore candidates. Longtime STUCO adviser Fran Burnett said in an email, "I had to enlist male STUCO members to run as Prince and King Candidates for Homecoming and Courtwarming so that we would have someone on the ballot. There have also been several years, including Courtwarming 2019, when we did not have a full ballot of King Candidates." 
In order to be a candidate now you have to be nominated by a club or sports team. Mr. Moore wanted to look at another way that we can generate a pool of candidates so that everyone feels included and then still have representation in each class. Our goal was that every group and every club, Fort Osage club or activity or sport could and has the opportunity to have representation at and in HOCO and Courtwarming as far as the court is concerned. With this new nomination process The Signal staff feels that students involved with the activities or sports have a better opportunity to represent their class and school.
"The feedback that I've received up to this point is that there is some excitement about it," Moore said. 
That means there are students that like the idea of the new nomination process. Mr. Moore and student council did not make this new process for "gender roles." Mr. Moore just wants students to participate.
"It's a very intentional way to make sure that everyone feels included. The goal is to generate the largest pool of candidates to be able to participate," Mr. Moore said "When you look at the gender, it's not as intentional to try to be "gender neutral" as much as it's trying to be intentional to make sure if that's something you want to participate in."We believe the new nomination process is a very good change for our high school. It encourages students to get more involved with activities in our school. The by-product of being involved is that a student can now qualify to be nominated and recognized for the Homecoming or Courtwarming courts. We want the best representation of Fort Osage High School and we believe if students are involved in the school, that is an indication that they care about their school community. This would make them a good representative of the Fort Osage student body.
About the Contributor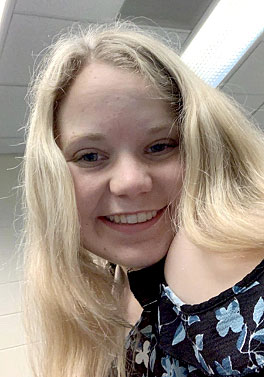 Cassidy Newberry, Reporter
Junior Cassidy Newberry has been attending the Fort Osage school district for 12 years. This is her second year on The Signal Staff. Cassidy enjoys drawing...