Jones perseveres through injuries in last high school wrestling season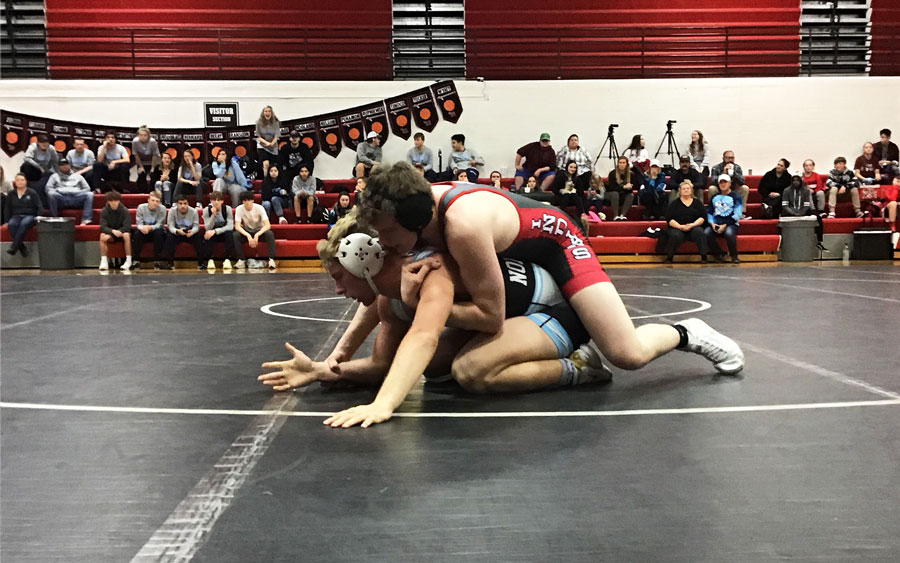 The gym is full with fans and wrestlers from all over. The two 182 weight class boys walk up to the mat, shake hands and take their positions. The whistle blows and the crowd cheers. Senior Jake Jones pounces at his opponent taking him down to the mat. The crowd watches with anticipation as the clock ticks down and the boys are close in points.
Jones has been on varsity all three years at the school. He has been wrestling overall since he was 7 years old. He took a couple years off his 8th grade year and his freshman year and he's back and loving every second of it. Jake believes you can always improve in your sport. 
"There's constantly a chance to get better, no matter how you do it. Whether that comes with matches or practice, you can always improve," Jones said.
Jake has struggled with injuries for the past two years. This year especially with his knee. Before a match Jake is always listening to music, making sure he's staying warm and loose. He envisions how he's going to wrestle in the match. Sophomore Stevie Gabb believes Jake is a good leader.
"He shows a lot of leadership on and off the mat," Gabb said. "He shows how hard work pays off. Off the mat he's just really kind, if you need a ride he's there."
Gabb has known Jake for almost two years and looks up to Jake as a wrestler. Sophomore Dylan Reed feels that he works well with younger wrestlers.
"He's always having fun with them (freshman wrestlers) but he's strict at the same time, Reed said. "He always helps them out with homework and stuff." 
Jones favorite wrestling move is the "Banana split." His favorite thing though is the team experience. 
"Everyone on that team is like a brother to me and I definitely wouldn't want to spend hours out of my day with any other group of people," Jones said.
The crowd chants as Jake Jones breaks down his opponent, pinning him to the mat. The crowd cheers as both players get up and walk over to the ref. The ref raises Jones' hand indicating his victory. 
About the Writer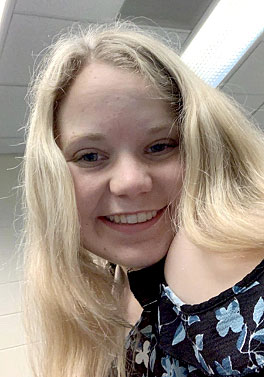 Cassidy Newberry, Reporter
Junior Cassidy Newberry has been attending the Fort Osage school district for 12 years. This is her second year on The Signal Staff. Cassidy enjoys drawing...