Girls soccer captures outright Conference Championship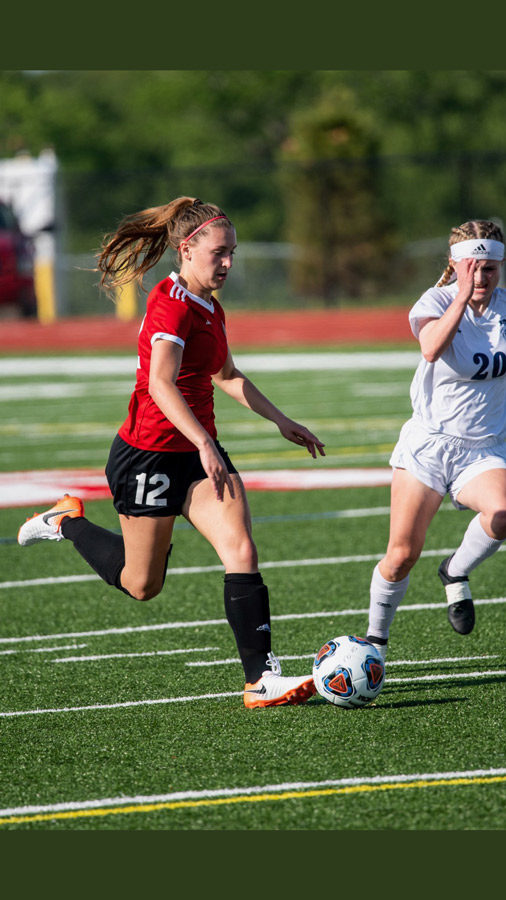 The Girls Varsity Soccer team won the Greater Kansas City Suburban White Conference Championship on May 9. The Indians defeated the Raytown Blue Jays 9-0 to secure the outright title. They are back to back Conference Champions for the first time in 15 years.
This is Head Girls Varsity soccer coach Mr. Brown's second year coaching. He believes winning Conference Championship was a great accomplishment for the girls.
"Last year we split the Conference Title and our preseason goal was to win it outright," Brown said. "To do it without losing is a testament to how hard the girls worked and how consistently they played all season"
Sophomore Aliyah Ayala has been playing soccer since she was 9 years old. She scored 4 goals in the game against the Blue Jays and scored 61 goals overall this season, which broke her own single season record of 41 last year.
"It's an amazing feeling to win Conference," Ayala said. "We worked hard all season and it was one of our main goals from the beginning of the season."
Freshman Elayna Lamb was a key defender all season with 10 assists and helped the team set a single season record of 15 shutouts . She feels excited to be apart of the varsity championship.
"It was really exciting to be apart of something like that my freshman year," Lamb said.
The girls went on to win their first Class 4 District 14 conference match 5-0 over Truman and then lost to Blue Springs 2-1 in overtime to end the year. The soccer team ended the season at 20-2 overall with perfect 12-0 Conference record. The team also broke the single season record for goals with 130.